COVID-19 SMALL BUSINESS

RESOURCES

The Brownsville Community Improvement Corporation (BCIC), the City of Brownsville, and The Brownsville Chamber of Commerce are seeking to help employers and our workforce in Brownsville, Texas, respond to the challenges of the COVID-19 coronavirus pandemic. We need to take steps to keep jobs and businesses going, as well as protect health in our community. Information is changing often, and updates will be made here daily. We ask readers to rely on official sources first and foremost, we repost some of that info here, in addition to BCIC's recommended steps.
Our national, state and local public health agencies are confident that the best strategy to protect our population from further spread of the virus is Social Distancing. The essence of Social Distancing is that we avoid gatherings over 10 persons and maintain a physical distance of approximately 6 feet from others when possible.
How has your business been impacted by COVID-19?
It is important for us to hear how your businesses is being impacted by the current pandemic.

Please tell us how your businesses is being impacted, and if you would like to receive resources or information to help you during this challenging period.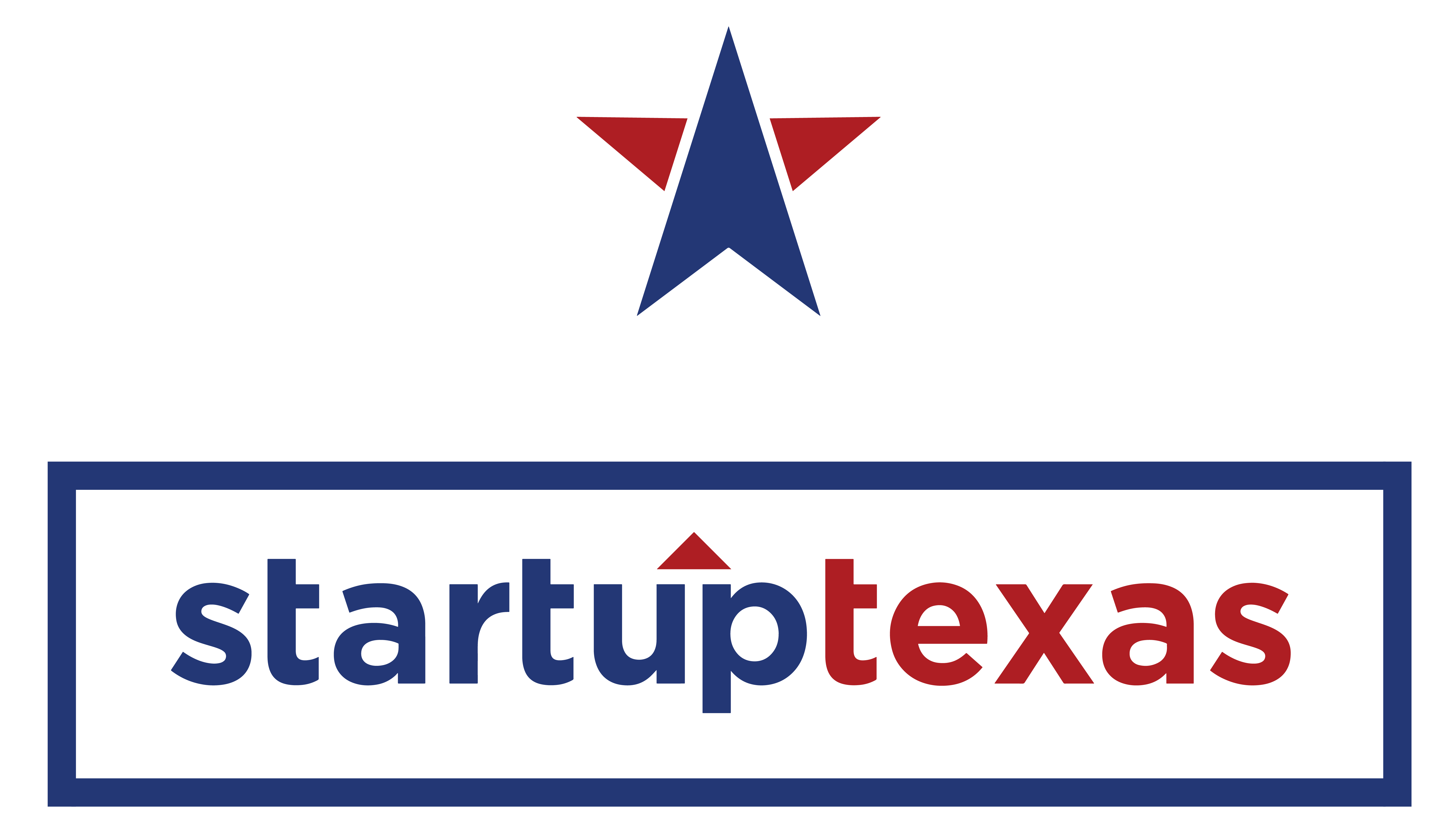 Through the StartUp Texas Program, the Brownsville Community Improvement Corporation (BCIC) has created two new, innovative ways to help our community's small businesses survive the current COVID-19 outbreak, and build resiliency for the future. Qualified small businesses can apply for either a $5,000-$10,000 grant to be used as collateral towards an SBA 7(a) Loan ranging from $50,000 to $5,000,000 (Option A), or a 0% interest emergency/bridge loan of up to $15,000 through a lending partner of BCIC (Option B).
Brownsville Cares Grant

Program
For Businesses seeking $50,000 to $5,000,000 in funding, BCIC is able to grant $5,000-$10,000 to be used towards the collateral for a $100,000 SBA loan (10%). Business must use these funds for earnest money towards an SBA 7(a) Loan.
Emergency/Bridge Loan Program
BCIC is seeking to partner with local lenders to provide businesses affected by COVID-19 with Emergency/Bridge Loans of no more than $15,000 for immediate business needs at 0% interest for twelve months. BCIC will reimburse interest payments towards loans for one year with interest no greater than 5.5%.
Steps to help your Organization deal with COVID-19
BCIC, City of Brownsville, and the Brownsville Chamber of Commerce present the following recommendations to help businesses weather the slowdown caused by COVID-19. As with any recommendations, we ask readers to evaluate the merit of each, based on their own organization's needs. Businesses which are experiencing significant economic harm can contact BCIC for strategic assistance, confidentially and at no cost, as part of BCIC's nonprofit mission.
What is an Economic Injury Disaster Loan?
Economic Injury Disaster Loans (EIDL) cover vital economic support to small businesses to help overcome the temporary loss of revenue they are experiencing. These loans may be used to pay fixed debts, payroll, accounts payable and other bills that can't be paid because of the disaster's impact. Not for potential losses. And the borrower must not have access to "credit elsewhere".
If you have businesses that may meet the criteria above and have been impacted please ask them to contact our office as we are helping gather impact data to submit to our Office of Disaster and Emergency management Officials. POC is Josh Patton, Lender Relations Specialist, 956-427-8533 Ext. 225 or email to joshua.patton@sba.gov.
Lastly, in anticipation of an EIDL application, small business can begin gathering the information below.
The following items must be submitted for all Economic Injury Disaster Loan Applications:
1.) Loan application (SBA Form 5), completed and signed (this is electronic/online in the portal)
2.) Tax Information Authorization (IRS Form 4506-T), completed and signed by each applicant, each principal owning 20 percent or more of the applicant business, each general partner or managing member; and, for any owner who has more than 50 percent ownership in an affiliate business. Affiliates include, but are not limited to, business parents, subsidiaries, and/or other businesses with common ownership or management
3.) Federal income tax returns: Complete copies, including all schedules, of the most recently filed Federal income tax returns for the applicant business; an explanation if not available
4.) Personal Financial Statement (SBA Form 413) completed, signed, and dated by the applicant, each principal owning 20 percent or more of the applicant business, and each general partner or managing member
5.) Schedule of Liabilities listing all fixed debts (SBA Form 2202 may be used)
All of these forms are available in the Disaster Loan Application Portal.
Step by Step Guide to filling out an Economic Injury Disaster Loan:
Navigating the entire process of filling out an Economic Injury Disaster Loan with the SBA can be very difficult. We've made this easy to follow step by step guide that will walk you through every step of the process. Once you have submitted your application, a loan officer will contact you to discuss the loan recommendation and your next steps. The SBA claims a decision in 2-3 weeks. If you seek further assistance please call our office at 888-816-8043.
OTHER FORMS OF RELIEF FOR SMALL BUSINESSES
DISASTER UNEMPLOYMENT ASSISTANCE
Disaster Unemployment Assistance (DUA) provides unemployment benefits for individuals who lost their jobs or self-employment or who are no longer working as a direct result of a major disaster for which a disaster assistance period is declared, and who applied but are not eligible for regular unemployment benefits.
LIFTFUND ASSISTANCE PROGRAM
The nonprofit lender, LiftFund, has obtained funds on behalf of EDA for businesses in need of low interest loans for supply and inventory, equipment, lease improvements, restaurants, operation and working capital. We encourage businesses to apply for immediate assistance online.
ASSIST-HER EMERGENCY RELIEF GRANT PROGRAM
Sponsored by Texas Women's University, the purpose of this program is to assist Texas, woman-owned businesses that have been severely impacted by Coronavirus (COVID-19).
FACEBOOK SMALL BUSINESS GRANT PROGRAM
Facebook has heard from small businesses that a little financial support can go a long way, so they are offering $100M in cash grants and ad credits to help during this challenging time. Please click on the link below to learn more information.
VECTERA [FREE UNTIL JUNE 1ST]
With many companies going remote, video calling has become an increasingly popular option. Vectera has done their part to make transitioning to virtual calls easier than ever. From now until June 1st, their software will be free and public to everyone. New users will now get the full package for free.
MICROSOFT TEAMS [FREE FOR SIX MONTHS]
Microsoft is making Microsoft Teams free for the next six months. That way, small businesses can seamlessly transition to working remotely while maintaining collaboration.
ZOHO [FREE UNTIL JUNE 1ST]
Zoho Remotely, a suite of web and mobile apps designed to help you communicate, collaborate, and be productive while working (well, remotely), is now free until July 1st, 2020 to help any teams affected by coronavirus.
TECHSMITH [FREE UNTIL JULY 1ST]
Techsmith, a screen capture and recording tool, is giving away free access to TechSmith Snagit and TechSmith Video Review, through the end of June 2020 for any team or company that needs it.
SQUARE CAPITAL COVID 19 BUSINESS ASSISTANCE
Square, the payment provider for small businesses, is offering loans based on revenue streams instead of credit to current Square sellers. Eligible businesses can get access to business loans from $500–$250,000.
WEFUNDER EMERGENCY LENDING
Raise funding from your fans on very generous terms. Payments based on revenue and deferred until 2021. Reward investors with perks when business is back.
CITY OF BROWNSVILLE COVID-19 ANNOUNCEMENTS & RESOURCES